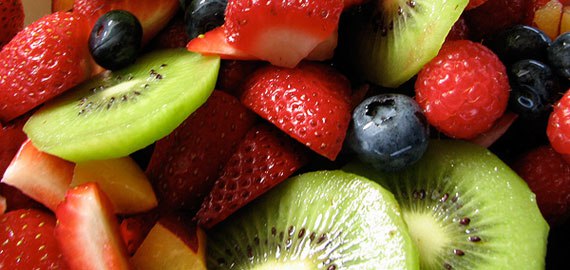 After sharing with you the 5 worst foods for weight loss two weeks ago, here is part two of our nutrition posts! The 5 best foods for weight loss! If you follow our guide as to which foods to avoid and which ones to embrace, we are 100% sure that with Divine Slim TCM treatments, you'll see the inches melting off and the kilos dropping off faster than you can imagine!
The 5 Best Foods For Weight Loss
1. Cherry Tomatoes
The humble cherry tomato is not just low in fat, it is also high in fibre and is a low-calorie source of many vitamins and minerals! Instead of snacking on processed junk food that are bad for you and make you crave more, snack on cherry tomatoes instead which will fill you up and keep you satiated with way more health benefits.
2. Chicken
Chicken is one of the healthiest meat options you can choose from. It is nutritious, low in fat, and gives you your much needed daily dose of protein! Of course, we advise you to go without the chicken skin to minimize your fat intake! Avoid the deep-fried variety, and go for grilled or roasted for a flavorful and delicious meal.
3. Fish
Apart from chicken, another great option that is equally healthy (or even healthier!) is fish! Be it grilled, steamed or baked, white fish is the perfect choice for a healthy and low-calorie meal that is still nutritious and filling. Salmon fish and cod fish may be rather high in calories, so we suggest going for tuna fish or any other variety of white fish.
4. Vegetables
Vegetables are rich in fiber, antioxidants and many nutrients that are important for the human body! Also, vegetables can help to add "volume" or "bulk" to your diet, allowing you to feel a lot more full on much lesser calories! You'll never go wrong with veggie-loading, because they are so healthy and low in calories!
5. Fruits
Last but not least, a well-balanced diet should always include some fruits, which are power-packed with vitamins and anti-oxidants, as well as help to soothe any sweet tooth cravings you may have! Our favourite fruits that are highest in fibre and nutrients, and lowest in sugar are: Dragonfruit, Kiwi, Papaya, Blueberries and Strawberries!
With the above foods in mind, we strongly encourage you to plan a well-balanced diet, with emphasis on one protein meal a day, and as little high-carbohydrate foods as possible!
Here is an ideal Slim Couture meal plan for the day:
Breakfast:

2 Egg Whites, Boiled

or

2 Servings of Fruit (For example: Half a dragonfruit, 2 kiwis)

Snack:

1 box of Cherry Tomatoes (Include some blueberries for a sweet treat)

Lunch:

(Focus on protein-centric meal)

etc.

Roasted quarter chicken with grilled vegetables

or

Grilled Mackerel Saba Fish with edamame beans

Snack:

1 box of Cherry Tomatoes (Include some blueberries for a sweet treat)

Dinner:

(Keep it light and try to avoid meat at dinner time)

Vegetables in the form of Salad (Balsamic Vinegar dressing)/Lightly Stir-fried and Sautéed

or

2 Servings of Fruit
It's that easy to lose weight with Slim Couture's Divine Slim treatments coupled with a healthy and nutritious diet!
Don't forget, our SG50 promo is still ongoing, so this is the best time to finally achieve that New Year's Resolution you set 8 months ago. You can definitely attain your ideal silhouette and size with Slim Couture!
Slim Couture is a home-grown Singapore company focused on helping women lose weight safely. Through the principles of traditional Chinese medicine, Slim Couture prides itself in providing successful weight loss solutions to female clients with weight issues since 2010. With its client-oriented approach and quality services, Slim Couture has been awarded the Singapore Quality Brands 2013/2014 and the Top 100 Singapore Excellence Award 2013/2014.
For a free consultation and body/weight analysis or to find out how TCM can help you slim down quickly and healthily!
Call: 6536 8586/ 6336 8665 www.slim-couture.com