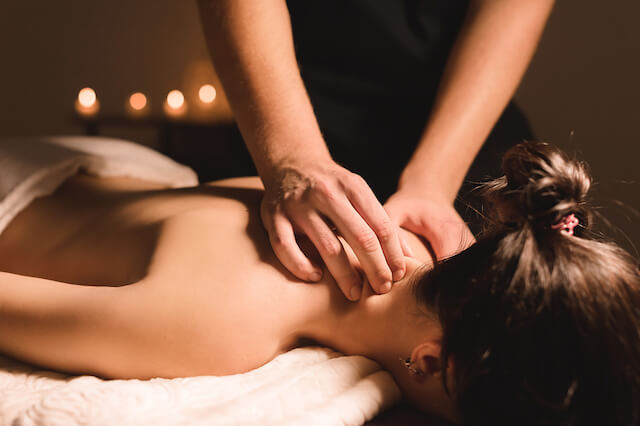 Have you ever given up on trying to look for the best weight loss program in Singapore? If you have, then you're not alone.
Millions of other people all over the globe are looking for the secret sauce to weight loss, and while a certain few have found what works for them individually, most people haven't.
The methods we're about to show you below might be what leads to your weight loss journey.
Now, it may sound ridiculous, because, who thinks that getting a massage can help them lose weight, right? But, the truth is, it can happen. Massages have been shown to help in toning the body and weight loss.
Below are three different massages that you can try to help you lose weight while having a relaxing time.
1. Aromatherapy massage
This kind of massage is a play on your senses. Instead of just relying on an expert's careful touch on the right muscle groups, aromatherapy also uses special kinds of oil to help make you feel more relaxed. These oils are usually extracted from a variety of sources, including fruits, seeds, flowers, and leaves, among others.
There are many benefits to getting an aromatherapy massage, including being able to sleep better and, of course, saying goodbye to your muscle pain. You might also want to throw in weight loss there too while we're at it.
So, if you're looking to feel relaxed and less stressed or anxious, as well as want to say goodbye to some of your love handles, aromatherapy might be good for you.
2. Abdominal massage
When done right, massaging the abdominal area can help activate your digestive system. This helps encourage blood circulation and boost metabolism, which can help you lose weight.
If you want to lose weight, go for an abdominal massage at lease once a week.
3. TCM massage
The strategy to weight loss with the TCM slimming massage treatment is two-fold. The first part is the actual massage itself, which involves applying needles to selected acupuncture points all over the body. This helps promote digestion, improve metabolism, and curb your appetite, among other things. The second part is living a healthy lifestyle that helps balance your inner harmony. The focus of TCM slimming is making sure that what's inside your body is good for you, so the outward appearance follows, which involves losing weight.
Get a Massage and Start Losing Weight Today
Being overweight is a serious problem that should not be underestimated. Many people struggle with this issue on a daily basis, and the worst part is, a huge portion of those don't know what to do but would love to know what it would take to drop a weight class or two.
If you're one of those, then you should seriously consider getting a massage to start losing weight as early as possible.
After all, what do you have to lose? If nothing else, you'll end up walking out having had a great time, with your body feeling relaxed after getting any one of these three massages that we recommended for weight loss.