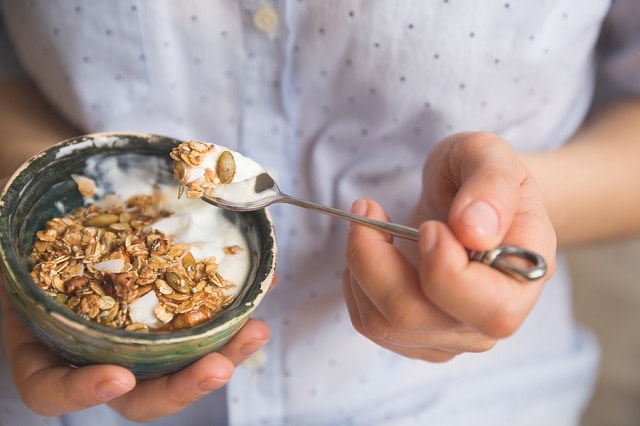 You are probably aware that eating healthy foods and snacks through the day, on a daily basis is a positive step towards weight loss. However, if your mealtimes keep changing all the time, for example, today you have breakfast at 6 am and the next day you have it at 11 am, then shedding pounds may still prove to be a challenge. Furthermore, eating meals on an arbitrary schedule can deplete your body of much-needed energy.
Recent research reveals that, regardless of how nutritious your meals are, a change in mealtimes can effect changes in the cycle of one's blood sugar levels. When your blood sugar levels rise higher than usual, it can increase the amount of the fat-storing insulin hormone. So, this begs the question: when is the right time to eat each meal if you want to lose weight fast? This article gives you a meal-by-meal timeline suitable for those who have day schedules. Read on.
Breakfast
Breakfast is, without doubt, the most vital meal of a day. It allows you to replenish your blood sugar levels following a long stretch of sleep at night. Moreover, you get to stock up the body with the right nutrients before heading out to work or daily activities. That way, you will be more energised and active in the first half of the day. The ideal time to eat breakfast is between 6:00 a.m and 9:45 a.m.
Eat your breakfast either thirty minutes or one hour after waking up. After all, delays in eating your morning meal will make your stay without the hunger-reducing benefits of proteins, fibre, and fat. Intake of a high-protein breakfast between the stated timeframe is associated with the reduced threat of body fat gain and reduced hunger during the day, in comparison to those who take their breakfast after 10 a.m.
Mid-morning snack
Although a mid-morning snack isn't compulsory, especially if you do eat a heavy breakfast or eat at 9: 45 a.m., take note that your body requires between 2-4 hours for food digestion and absorption. Therefore, stick within that window between your breakfast and mid-morning snack. The snack helps to keep your energy levels topped up and avoid a reduction in your blood sugar. Almonds are an excellent example of a mid-morning snack.
Lunch
Lunch meals should be served within 3 to 4 hours of breakfast. This means that you should not eat lunch past 3 p.m. Studies have found that dieters who eat early lunches achieved more success in dropping pounds. On the other hand, dieters are likely to lose less weight if they consume the bulk of their calories past 3 p.m. Eat a balanced lunch consisting of proteins, complex carbohydrates, and healthy fats.
Afternoon snacks
Similar to your mid-morning snack, allow a window period between 2 to 4 hours after lunch to eat your afternoon snack. The snack helps to keep your blood sugar levels steady and avoid overindulging during dinnertime. Smoothies, nuts, fruits, vegetable soup and fruit yoghurt, are excellent examples of afternoon snacks.
Dinner
The perfect time to eat dinner is between 6 p.m. and 9 p.m. The food consumed for dinner is similar to that eaten for lunch. When you stop eating between 9 p.m. and 7 a.m, you are likely to lose pounds and sleep better which augurs well for your slimming efforts. Moreover, the body has enough time to digest the food before you go to sleep. Dinner food should consist of protein, complex carbohydrates and healthy fats as well as fibre. This includes brown rice, chicken, meat, and salmon.
Following the timeline described is crucial to your weight loss program. Consumption of five meals each day is recommended rather than consuming three big meals, as smaller meals require less time for digestion. Moreover, your blood sugar levels remain steady all through the day, which is good news for weight management. Make sure you also drink eight glasses of water every day to avoid dehydration.