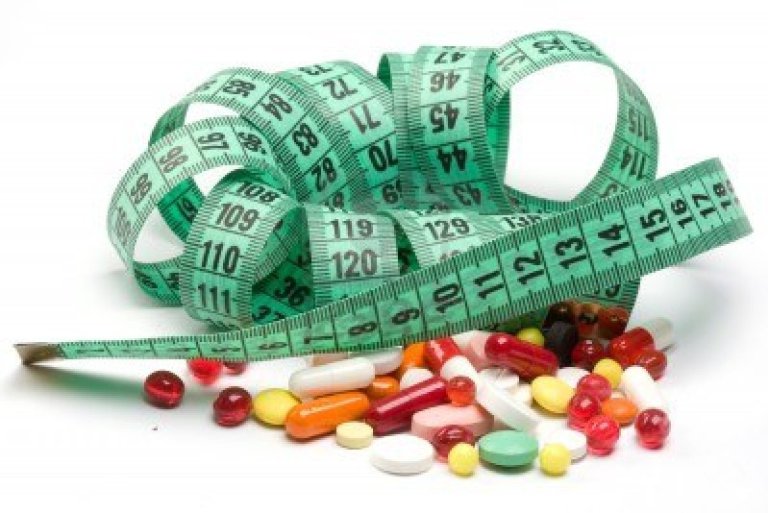 Hello to our dear customers. readers and friends!
We're here to share the lucky winner of our Facebook give-away contest: Congratulations to Magdelene May, who has won for herself FOUR sessions of Divine Slim programme!
Some background information on Magdelene: Magdelene used to be much slimmer previously, but succumbed to the temptation of taking slimming pills due to peer pressure, and ballooned to twice her size after that! Although Magdelene lost some weight with the slimming pills, it came back double and even more, which made Magdelene very upset and depressed.
Through her friends who are already existing customers of Slim Couture, Magdelene learnt about us and here she is at Slim Couture now to begin her weight loss journey!
---
Say NO To Slimming Pills!
If you've ever once thought of taking slimming pills/supplements, we strongly recommend you to think twice before doing so, because there are so many potential risks involved with taking slimming pills/supplements
Slimming pills can even lead to serious complications such as organ dysfunction or failure, if used inappropriately!
There's no diet supplement or drug that's safe and effective long term and even if you do lose weight by using a drug or supplement, research suggests that once you stop taking the product, you will gain back the weight and may be at greater risk of a heart attack or stroke.
"..research suggests that once you stop taking the slimming product, you will gain back the weight and may be at greater risk of a heart attack or stroke"
Yes, it is that serious, and we have more than one customer who have actually experienced serious weight rebound after taking slimming pills, and even put on MORE weight than they initially lost with the slimming supplements.
Slimming supplements can also have serious side-effects, like an increase in blood pressure, higher risk of heart attacks, and even liver damage.
The dangers of diet pills far outweigh the benefit of any potential weight loss, and we urge you not to put your health on the line just for the sake of quick weight loss!
---
Why Slim Couture?
Magdelene chose Slim Couture as her preferred method of weight loss instead of other similar slimming companies due to the following reasons:
Countless Real-life Testimonials from Friends & Customers
From all the testimonials and before/after photos of Slim Couture customers, you can be assured that Divine Slim treatments are 100% effective in REAL and sustainable weight loss that will not rebound!
Slim Couture takes a very personalised approach to slimming with friendly and approachable therapists that will follow closely on your progress and advise you whenever you need it, even through SMS and text messages! There is no hard-sell to buy unwanted packages, and no pressure from the therapists at Slim Couture.
As Magdelene personally knows many friends already undergoing Divine Slim programme, she is totally assured that it is effective and safe.
Safe and Holistic approach to Slimming
Due to the TCM approach that Slim Couture takes, it not just aids weight loss, it even helps in adjusting and improving your body constitution to make you a healthier and happier person in body and spirit! It is completely safe, with no fire or needle usage.
There is NO invasive slimming treatments, NO slimming pills and NO meal replacements!
Magdelene has heard of other slimming methods that involve fire treatments and sound dangerous: Those are risks that Magdelene does not wish to take, with the fear of getting burns or blisters from such treatments.
Medically-sound Background with Certified Physician
Slim Couture consults with Certified Physician Colin Chan Peng Chong (SRN CCRN), a traditional Chinese medicine (TCM) internal medicine and acupuncture practitioner with 24 years of experience registered with the Traditional Chinese Medicine Practitioners Board, Ministry of Health Singapore.
This gave Magdelene the confidence that Divine Slim treatment methods are safe and effective, with quality control that is supervised by a certified TCM Physician.
---
On top of the four free sessions that Magdelene won, she's signed up for an additional sixteen sessions! Magdelene is currently weighing at 79.8KG, and we are hoping to see tremendous results over the next few weeks time!
Watch this space as Magdelene May embarks on her Slimming Journey with Slim Couture, and stay tuned to see the results of this lovely lady! We'll be sharing about her progress and results very soon!

Slim Couture is a home-grown Singapore company focused on helping women lose weight safely. Through the principles of traditional Chinese medicine, Slim Couture prides itself in providing successful weight loss solutions to female clients with weight issues since 2010. With its client-oriented approach and quality services, Slim Couture has been awarded the Singapore Quality Brands 2013/2014 and the Top 100 Singapore Excellence Award 2013/2014.
For a free consultation and body/weight analysis or to find out how TCM can help you slim down quickly and healthily!
Call: 6536 8586/ 6336 8665 www.slim-couture.com