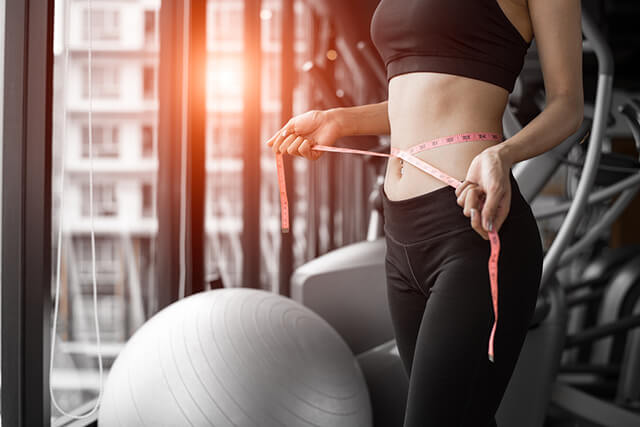 The worst part about weight is probably the fact that it is much easier to put on than it is to take off. This is especially true for persons with slow metabolisms. If they do nothing but sit and eat, in no time the pounds will stack on and on and before they know it, they are 50 pounds heavier than they were three months ago.
When that happens, people will experiment with all kinds of methods to lose those extra pounds. Whether it is through products or treatments, most people try almost anything. There are those who even go for the weight loss programs which are designed so that people are able to slim down fast.
EXERCISE
Many people tend to rely on effective slimming treatments to help them lose weight. However, while counting on that method will guarantee you results, what you should really be doing to maintain your weight after you have lost those extra pounds is to exercise.
But proper exercise does not mean that you should simply do 30 push-ups or sit-ups and call it day, you will have to do even more than just that.
Your exercise should include weight training which tones the body, burns a ton of calories and boosts metabolism. Also, you should know that weight training also increases one's strength and endurance, so you are not just losing weight. Exercise should also include interval training. It includes a mix of high-intensity and low-intensity exercises at certain intervals to increase the number of calories burnt and to keep the heart rate elevated.
Balance training and flexibility should also be included in the exercise routine to increase the body's range of motion while being stable and balanced. This greatly reduces the risk of injury during exercise and can also be beneficial during daily life.
DIET
Although exercise is one of the best ways to lose weight, exercise alone will not cut it when it comes to weight loss. Anybody out there will definitely tell you this as after all, what you ate contributed significantly to your weight now.
Eliminating bad fats and sugars that enter the body is one way to slim down fast. Instead, these should be replaced with a healthy and balanced diet, inclusive of foods from all the food groups. Your food should also be properly proportioned and you will need to monitor your calories to keep track of weight loss or gain in order to achieve your goal.
REST
While it is critical to exercise regularly and keep your diet in check, losing weight does not mean you have to be in the gym every day of the week at every waking moment.
Rest is vital in the weight loss process as this is the key aspect that will give you the energy to burn calories and go hard in the gym when necessary.
You should be getting up earlier and going to bed earlier in order to maintain a healthy sleep pattern. Being sleep deprived is a culprit which contributes to weight loss as it leads to sluggishness and a decreased metabolic rate.
MOTIVATION
Exercise, diet and rest are indispensable to weight loss, but if motivation is absent, the whole plan will fall apart. So ask yourself the reason for losing weight as that will be the ultimate motivation that will drive you to lose weight effectively.
Goals should also be set to keep you on track and motivate you to lose weight in a short period of time. Or better yet, get some friends around to help motivate you. Having active friends can be a great help as they can share their tips and tricks and most importantly, push you to lose those pounds. Supportive people will ensure that you do not fall back into the habits which contributed to your weight gain and will also help to keep you motivated.
When it comes to slimming down fast, all you need to do is exercise, diet, rest and keep yourself motivated. It is that simple.
Just be consistent during the weight loss process and you will be surprised by how fast the weight disappears.