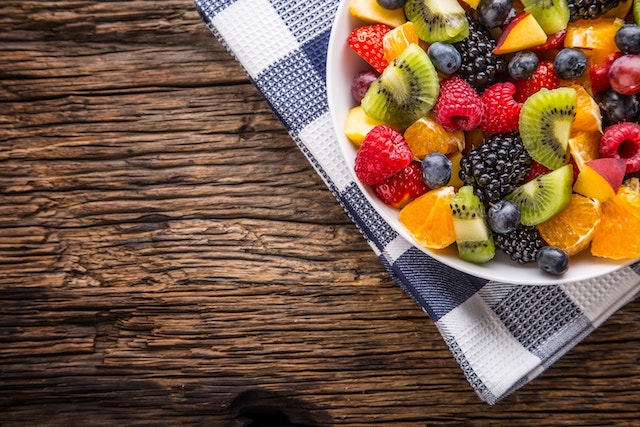 The Role of Fruits in Your Weight Loss Process
Fruits are often knowns to be the providers of vitamins and minerals but due to their high sugar content, they may not be entirely good for weight loss. However, according to research done by Dr Barbara Rolls, there are indeed some fruits that can aid you in your quest for weight loss.
Scientists use an energy density scale to classify which fruits are most favourable to reduce your appetite and increase metabolism to burn fat faster. Fruits are known to be low energy dense as they have high volume of water and fibre but not calories. By eating these fruits, you will consume 20% less calories and you will get rid 35% more fat. Moreover, fruit also contains a lot of soluble enzymes where Stanford University's Research School of Medicine suggests that these enzymes, promote the proper functioning of the liver to convert nutrients, boost metabolism and eliminate toxins and fat cells. Thus, those fruits which contain a high ratio of water, fibres, and enzymes are the best for your body as they would make you feel fuller, increase your energy production and detoxifies your insides.
Eating fruits in the summer is especially good for weight loss
Summer is the best time of year to eat fruits. UV rays increase the production of certain endocrine hormones involved in satiety, well being and boosting metabolism. This means that you would be able to burn more energy and help lose weight more in the summer than any other time of the year. Having a largely fruit-based diet coupled with plenty exercise is one of the best weight loss programs, especially in Singapore where the constant sunshine and eternal summers will help your body increase metabolism naturally.
Here is a list of some fruits to help you in your weight loss goal:
Strawberries
Raspberry
Watermelon
Grapefruit
Melon
Pears
Papaya
Tangerines
Oranges
Apricot
Pineapple
Plum
Blueberry
Apples
How many servings of fruits should you eat?
The ideal daily consumption is 2-3 servings of fresh fruits while cutting down on food that is high in empty calories like instant noodles and chips if you want to lose weight. You don't have to eat the fruit just like that; you can be creative! If the taste of fruit is too sour, you can enhance the flavour of them with a tiny bit cane or brown sugar. You can make them into salads or juices too.  Fruit pastries (without cream) are also another way to eat your fruits, though it is not wholly recommended as you would be eating more calories than usual.