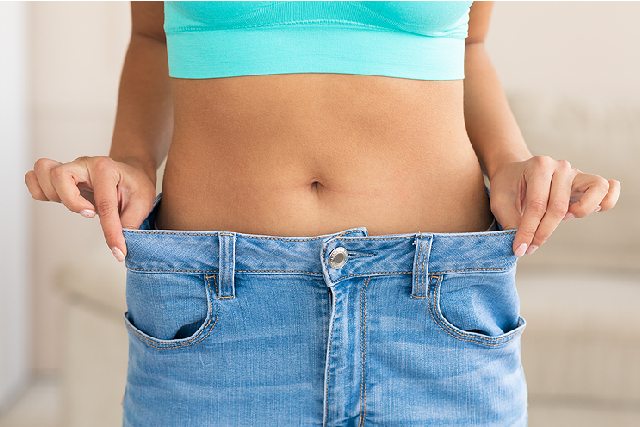 Maintain Your Weight Loss With These 5 Effective Ways
The end goal of any weight loss journey is to shed a couple of pounds and keep that weight off for the long term. Unfortunately, not everybody is successful in maintaining their weight loss. In fact, a 1999 study estimated that only 20% of overweight Americans are successful at losing at least 10% of their body weight and maintaining this weight loss for at least a year.
Losing weight is surely not an easy feat, but keeping it off long-term is where many tend to struggle the most. The reason behind this hurdle all boils down to your biology: your brain and body are hard-wired to regain lost weight! After you've lost weight, not only will your metabolism slows down, but your body will also burn fewer calories compared to the start of your journey. Compounded with convenient lifestyle choices, it makes it all too easy to put the pounds back.
Before you conclude that your efforts are all for nought, know that not all is lost! There are numerous scientifically proven methods that can help you keep the weight off. All it boils down to is consistency. Here are 5 lifestyle choices to incorporate in your weight loss journey.
1. Exercise regularly
Exercise plays a crucial role in not only weight loss, but also weight maintenance. In fact, it becomes the most important factor when trying to maintain weight loss. Physical activity helps to prevent metabolic slowdown.
Studies have shown that those who are successful in weight maintenance exercise more than the average person. You'll want to clock in more than 200 minutes of moderate-intensity exercise per week. You can start with walking for 60 minutes a day, 6 times a week. If you wish to do more vigorous activities, you can afford to shorten it to 35 to 45 minutes a day. This amount of activity can be daunting to many, so you can always start slow before increasing your physical activity levels when you're ready.
2.Incorporate "modified foods" to your diet
No matter how many superfoods or carb-free foods you include in your diet, there is no shortcut when it comes to maintaining your weight loss. What does help to keep those pounds off is to instil consistent eating habits. Besides watching your intake, consider swapping your regular ingredients with "modified foods" containing less sugar, fat, or processed carbs. Eating such foods will satiate your hunger without eating excessive calories and fat.
Of course, by replacing your regular foods with these "modified" ones, it also means that you're working with a more limited diet of 'safe foods' that you have to eat over and over again. Whilst it may be boring, it is no doubt effective at reducing the number of calories, fat grams and sugar that you would have otherwise included in your diet, rendering your efforts moot.
3.Stay hydrated
Drinking water helps boost your metabolism, cleanse your body of waste, and acts as an appetite suppressant. Thus, it stands to reason that you'll want to ensure that you drink enough during your weight loss and weight management journey. Always strive to drink 250ml of plain water 8 times a day. If you sweat a lot or exercises regularly, you'll want to increase your intake accordingly.
4.Get enough sleep
Getting sufficient sleep has a significant impact on weight control. In fact, sleep deprivation is one of the culprits of weight gain in adults! Inadequate sleep has been found to trigger decreased levels of leptin and increased levels of ghrelin, which will increase your hunger and appetite. To make things worse, those with insufficient sleep are unlikely to spend time making healthy food choices and work out, opting for something more convenient. Find ways to adjust your schedule and sleeping habits, and strive to get at least 7 hours of sleep every night for optimal weight control.
5. Manage stress
Controlling your stress levels is imperative to weight control. High level of stress promotes increased production of cortisol, the "stress hormone". As a response to a spike in cortisol, your body will also produce more insulin. This will cause your blood sugar to drop, and you'll end up craving sugary and fatty foods.
To better manage your stress levels, you can consider incorporating meditation and breathing exercise in your morning routine. Regular exercise is another excellent approach that's effective at keeping your cortisol levels down.
You can also maintain your weight by opting for our TCM slimming treatment in Singapore. Here at Slim Couture, we've adopted Traditional Chinese Medicine practices to help you slim down easily and safely. Reach out to us and start your weight loss journey today!