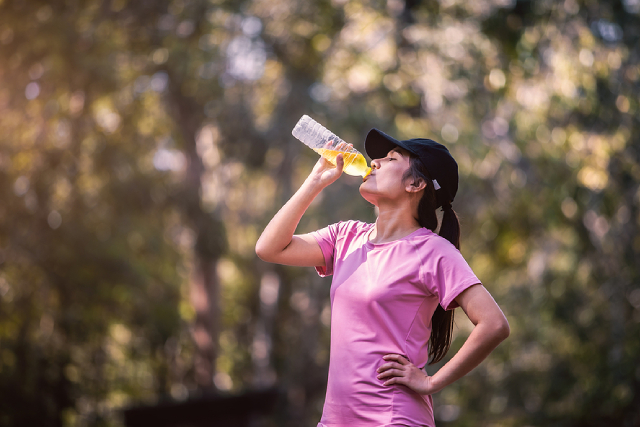 Having Fun While Losing Weight: 5 Effective Exercises
Tackling fat loss can be an overwhelming venture. Aside from a proper diet, having a strict workout routine is one of the most common strategies for those wanting to shed extra pounds. While exercise is a great way, many would agree that they dread exercising due to the challenging workout routines and the motivation to start and end the exercise.
Furthermore, laziness, lack of motivation, and a packed schedule can quickly throw you off. So if you happen to be one of the few determined to lose weight but need some motivation, perhaps these five activities may be just the right amount of fun to get you up and exercising!
Zumba
If you love music or dancing, Zumba fitness is the perfect choice for you to lose weight! Zumba takes the basic steps from Latin dance styles like salsa, Latin-pop, merengue, cumbia, samba and many more while incorporating a fitness formula. This Latin-inspired dance workout is easy to follow and works for weight loss, fat loss, body toning, and weight management.
Who does not enjoy a good dance session over intensive exercises? Zumba is super fun because you are dancing and also working out! Like a regular gym class, Zumba incorporates fitness moves that get all your different muscles moving from head to toe. Plus, the music and dance styles are upbeat, allowing you to have fun and release all those happy hormones in your body. This type of exercise is one proof that fitness is fun, a testament to its rising popularity.
Walking
Walking is one of the best ways to burn calories and get your body moving towards weight loss. This step is an easy and convenient way for beginners to start exercising without the need to push it too hard, feel overwhelmed, or purchase workout equipment. Furthermore, it is effortless to fit walking into your daily routine – try walking during your lunch break, taking the stairs instead of the elevator, or taking your dog for a walk.
Cycling
Cycling is rapidly becoming one of the popular exercise routines that improve your fitness and help you lose weight. This exercise is perfect for people of all fitness levels – from beginners to athletes. Plus, cycling affords you the ability to do it at any time of the day, making it a fun activity to do as a family and witness different sights together.
Yoga
Yoga is commonly known as a stress reliever and is rarely associated with weight loss. The truth is, yoga burns a fair amount of calories while also offering several additional health benefits promoting weight loss. Besides burning calories, it also teaches you the act of mindfulness, which can improve your discipline in resisting unhealthy food, managing eating habits, and understanding your body's needs as you try to lose weight.
Hula Hoops
Did you know that hula hooping can burn up to 600 calories per hour? Albeit physically intensive, this fun weight loss technique is less hassle because it can be done anywhere – even in the privacy of your room! While hula hooping seems easy to do at first glance, it can be challenging to do – start by using a heavier hoop as it is easier to rotate. As you get the hang of it, switch to a lighter hoop to raise the challenge.
Conclusion
Losing weight does not always mean going to the gym and lifting weights; you can try several physical activities to achieve your desired weight. No matter how hard you put your mind to it, there are just days where the business of life interfere with your schedule, making it hard to maintain a strict workout schedule.
Aside from trying out the physical activities listed above in conjunction with a healthy diet, include a slimming treatment into your weight loss routine if you wish to reach your body goal in no time! Here at Slim Couture, the best slimming centre in Singapore, we incorporate traditional Chinese medicine methods into our program to help you slim down effectively! The treatment helps remove body toxins from your system and boosts your metabolism to remove those extra pounds safely. Do not hesitate to get started on your weight loss journey with us, and call our consultants today!