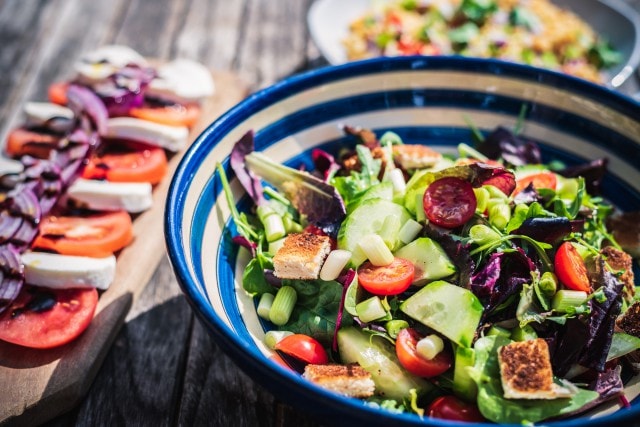 Best Sources of Nutrients That Could Help You Lose Weight
In this day and age, everyone talks about losing weight and watching your diet. There is more emphasis on the need to lose weight than ever before. Overweight people tend to have low self-esteem because of all the ads about looking toned and maintaining a healthy lifestyle. The kind of pressure out there may push you to look for unorthodox means of losing weight. Some of these methods may end up affecting your health.
The first step towards losing your weight the healthy way is through your diet. What are some of the foods that you take? Do they help you lose or gain weight? Apart from maintaining a healthy gut, probiotics are an excellent start in your weight loss treatment journey. The following are some of the best sources of probiotics that will help you melt that fat.
Homemade pickled vegetables
Vegetables add great nutritional value to your diet. They are loaded with vitamins, antioxidants, minerals, and fibre. You can increase your intake of homemade vegetables without affecting your weight. They will make you full without packing your system with calories and fats. A diet with a large serving of vegetables will make you feel fuller for longer unlike one that has a big portion of carbohydrates and proteins. The fibre in the veggies will boost your digestive system and support your weight loss journey. Sone of the vegetable to consider in your diet include;
Broccoli
Cabbage
Cauliflower
Kale
Spinach
Collard Greens
Alternate them in your dietary menu to get all the nutrients that come with them, while combining them with other ingredients to serve up a nice meal.
Kimchi
Kimchi is a spiced cabbage common among the Korean dishes. It's usually fermented with a touch of radish. Garlic, vinegar, salt and other spices are added to this fermented delicacy making it tasty and appealing. It is served with rice, soups or even noodles, depending on your preference. It will help you lower cholesterol levels in your blood, hence decreasing your weight. A diet with Kimchi has high-calorie levels thus will help you feel fuller for longer. For someone working to lose weight, the spices such as chilli peppers found in this dish will boost your metabolism and help you to lose weight.
Live-cultured non-dairy yoghurt
Yoghurt is one of the super foods that will help you burn calories and promote weight loss. It has low-fat content and is rich in calcium and protein. Dairy products are not the best when it comes to weight loss. They have high-fat content and protein hence making them a no-go zone for people who wish to lose weight. Nondairy yoghurt is, therefore, one of our best choices if you are on a weight loss program. You can serve it with your breakfast or enjoy a healthy snack and a serving of the live cultured non-diary yoghurt in the afternoon.
Sourdough Bread
You may come across weight loss crusaders who forbid the use of wheat in your diet. However, not all types of bread are bad for your weight loss journey. Sourdough bread is one such bread. If you want to enjoy a serving of this bread, look for one with whole wheat. It has high fibre, which will make you fuller for longer and fewer calories. The fuller you feel, the less you are likely to snack between meals.
Weight loss is a personal decision. Once you feel you no longer like your weight, start your weight loss journey. Dieting will play a bigger role especially if you understand the types of foods to stick to and the portions to observe. If no changes, you can consider enrolling for weight loss treatment. Look for a singapore weight loss program that uses different healthy approaches to help people lose weight. So don't to wait to break a chair or for your seams to burst. Take charge of your weight and enjoy a healthy lifestyle.