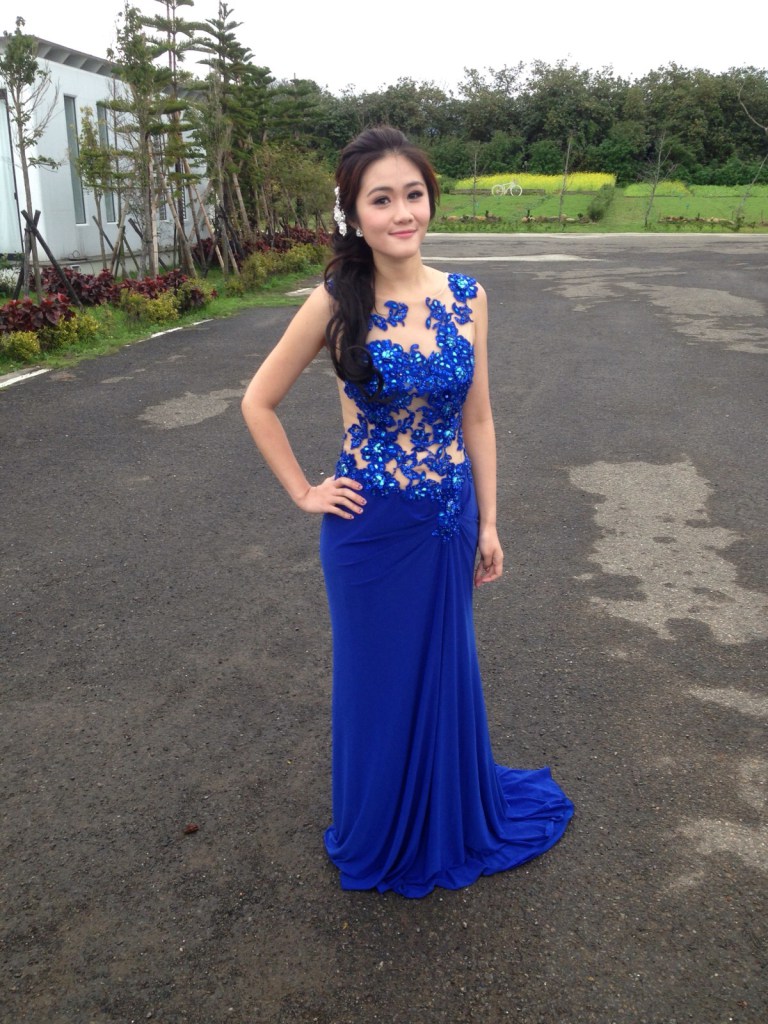 Slim Couture Transformation: "I lost 10KG in four months for my wedding!"
We love a great success story and testimonial, especially when it involves the biggest day of your life: Your wedding day! All of us ladies have that wish to don on our dream gown and show off slender arms and defined collar bones! Who doesn't want to the best on their wedding day, when all eyes are on you?
We know how tremendous the stress can be when you have so much expectations for a perfect wedding day, but Slim Couture is here to help you easily and effectively lose weight through our holistic TCM slimming treatments!
A huge congratulations to our dear customer, Sharon, who successfully lost 10KG in four months time for her wedding!
From a size L, Sharon is now a size S, and has never looked better!!
Total weight loss: 9.8kg (From 62.2kg to 52.4kg)
Total Measurements Loss: 34.5cm
Waist: 9cm
Thighs: 8.5cm/7.5com
Arms: 5cm/4.5cm
Fat loss: 8.1% (From 31.4% to 23.3%)
We conducted a short Q&A session with Sharon to find out more about her and how she feels about successfully losing so much weight, as well as to get some advice and tips from her on wedding planning!
1. How did you gain weight?
Sharon: After secondary school I stopped exercising and ate whatever I wanted. After a couple of years, my metabolism started to slow down and I started to put on weight. I didn't realize how fat I was until I realize I can't fit into my dresses and when I buy new ones, I could only get size L.
2. Why did you choose SC instead of other slimming centres?
Sharon: I don't like to exercise especially running and I feel insecure working out in the gym as I'm afraid of wary eyes. After discovering Yina Goh and Shiberty's blog on their weight lost, I became interested and wanted to try for myself though the cost per session is not cheap. I've personally went to another slimming centre before but they close early and I couldn't make it in time.
3. Why is it important for you to lose weight?
Sharon: I didn't feel good and secure about myself. I look huge in a swimsuit! Most importantly I wanted to look good on my wedding photos and wedding day.
4. What was the best and worst part of the treatment/programme for you?
Sharon: I was very apprehensive at first but decided that I should do something about my size and weight. At first I really don't like the gua sha part of the treatment cause I would be cringing in pain. I didn't like the cupping too cause I would get bubbles sometimes and I couldn't wear sleeveless clothes for a whole four months! I didn't like dieting either- cannot eat this and that.
But I saw what the diet and treatment did for me and it was good. My relatives who used to always say I'm fat said the money is well worth it!
Now, after graduating from the program, I'm no longer strictly following a diet but there is no visible difference in my figure and my friends who see me are still remarking on my weight loss success! I actually miss getting a good gua sha as it works so well for my water retention.
I really like that the staff are always so friendly and happy.
5. How do you feel after successfully losing weight?
Sharon: I was happy that I lost about 10kg after four months and could wear back my size S clothes. I looked good in the dresses that I like but couldn't fit in last time. I'm still pear shaped (family heredity) but looks healthier now. Family and friends praised that my wedding photos looks great and I'm glad not much photoshop was needed.
6. Any advice for brides-to-be on their wedding planning/wedding day?
Sharon: A. Plan early. Pack early. This allows you to have time to look for a bridal shop that have the dresses you like and get into shape. It also allows you to find a place if your house is not ready.
B. Get the help you need and don't try to do everything yourself.
C. Talk to both sides of the parents about the traditional stuff in advance (holding a traditional wedding is usually not your choice but your family's).
D. Remember to take photo with your family (I didn't take any during the solemnisation and banquet and really regretted it).
E. Enjoy every bit of the planning and the actual day. Let your helpers do their duty and just relax.
We are truly overjoyed to play a part in this momentous occasion, and are very happy for Sharon! Once again, a huge congratulations to Sharon, and thank you for trusting us to make you look your best for your big day!
Even if you've been battling weight loss your entire life, we here at Slim Couture believe that there is hope for every single lady to lose weight successfully and attain your dream silhouette that you've always wished for! With Divine Slim treatments, you can lose weight not just quickly and effectively, but also healthily!
Slim Couture is a home-grown Singapore company focused on helping women lose weight safely. Through the principles of traditional Chinese medicine, Slim Couture prides itself in providing successful weight loss solutions to female clients with weight issues since 2010. With its client-oriented approach and quality services, Slim Couture has been awarded the Singapore Quality Brands 2013/2014 and the Top 100 Singapore Excellence Award 2013/2014.
For a free consultation and body/weight analysis or to find out how TCM can help you slim down quickly and healthily!
Call: 6536 8586/ 6336 8665 www.slim-couture.com